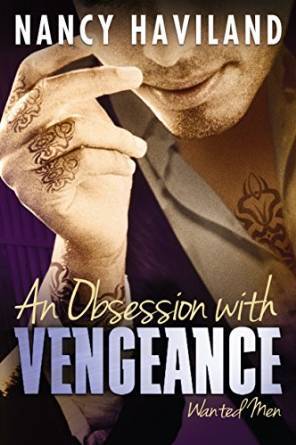 An Obsession With Vengeance is a Russian Mafia suspense/romance. It's #3 in a series but its a standalone that can be read on its own. This is my first book in the series and I was fine starting right here.
This book is the story of Maksim and Sydney. Maksim is the adopted son of the New York Russian mafia. He owns a club down the street from the club owned by Sydney. Sydney is an Australian refugee with a 12 year old son. You can read the synopsis to get the rest of the really general background stuff on the book. I think in this case you would be better served by me offering you my opinion rather than a summary.
Let me start with the good stuff because the rest of my review might make it seem like I didn't like this book. I actually liked the book as a suspense/thriller mafia story. I was intrigued by the drama and the potential for violence between the two factions in the book. I also loved Maks' back story. I found it to be compelling and it added layers to Maks' character that I really appreciated. This book isn't hard to read, it's interesting and fast paced. It's told in multiple POV"s from the 3rd person. You get the main characters POV but you also hear from a number of other characters. It wasn't over done so it added to the overall story.
Now for the bad news...
This book had a lot of potential but something didn't quite connect for me. There are a number of possible sources for the disconnect so I'm going to give you the most prominent of them: First, Sydney wore my nerves down to little nerve nubs. From the beginning, Sydney's plan with the Mexican Cartel that started the whole mess from which she required rescuing was a stroke of stupidity of the highest order. I kept asking myself throughout the book, how did she even have the money to engage in that particular act of lunacy?
Next problem, Sydney's reaction to Maks. Ok, yes yes, Maks was a manwhore (aren't they all? Has Sydney never read one of these books?) but Sydney really needed help. I just couldn't understand how someone in her position was treating Maks the way she was. And don't give me that it's because she was a Mother crap. Homegirl hadn't gotten laid in forever, Maks was smoking hot and he saved her life and instead of falling spread eagle into his bed, Sydney acted like she couldn't stand him. I was like what woman who hasn't had an orgasm in years behaves like this towards lifesaving sex on a stick?
Speaking of sex, there was none for like forever. Both Sydney and Maks are super hot, they are super hot for each other but no sex for most of the book...HOW DOES THAT HAPPEN?? And then, the very first sexual encounter was some wack dry hand job...Needless to say, I was not happy.
I think because of the way Sydney's character reacted to Maksim, I just didn't feel the connection between the two of them even though I really wanted to. I'm totally into the damsel in distress story line, I just need the damsel to work a bit harder to be into the hero. I wasn't really rooting for Sydney by the end of the book so I wasn't really rooting for the romance. Even though I really liked the mafia story line, I was reading this book for the romance and it just wasn't strong enough.
**ARC provided by Publisher**