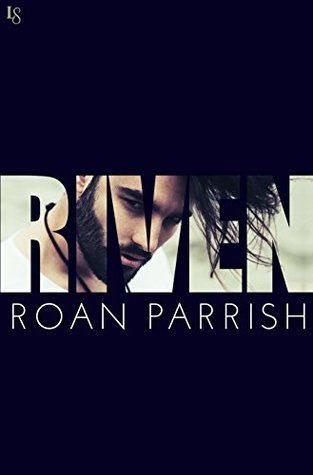 Theo Decker might be the lead singer of Riven, but he hates being a rock star. The paparazzi, the endless tours, being recognized everywhere he goes—it all makes him squirm. The only thing he doesn't hate is the music. Feeling an audience's energy as they lose themselves in Riven's music is a rush unlike anything else . . . until he meets Caleb Blake Whitman. Caleb is rough and damaged, yet his fingers on his guitar are pure poetry. And his hands on Theo? They're all he can think about. But Caleb's no groupie—and one night with him won't be enough.

Just when Caleb is accepting his new life as a loner, Theo Decker slinks into it and turns his world upside-down. Theo's sexy and brilliant and addictively vulnerable, and all Caleb wants is another hit. And another. That's how he knows Theo's trouble. Caleb can't even handle performing these days. How the hell is he going to survive an affair with a tabloid superstar? But after Caleb sees the man behind the rock star, he begins to wonder if Theo might be his chance at a future he thought he'd lost forever.






Roan Parrish
lives in Philadelphia, where she is gradually attempting to write love stories in every genre. When not writing, she can usually be found cutting her friends' hair, meandering through whatever city she's in while listening to torch songs and melodic death metal, or cooking overly elaborate meals. She loves bonfires, winter beaches, minor chord harmonies, and self-tattooing. One time she may or may not have baked a six-layer chocolate cake and then thrown it out the window in a fit of pique.
Up For Grabs:
2 Digital copies of Riven
To Enter:
Please fill out the Rafflecopter form.
Special thanks to Loveswept for sponsoring this giveaway.
a Rafflecopter giveaway