Emily Greenwood
worked for a number of years as a writer, crafting newsletters and fundraising brochures, but she far prefers writing playful love stories set in Regency England, and she thinks romance novels are the chocolate of literature. A Golden Heart finalist, she lives in Maryland with her husband and two daughters.
Elizabeth Tarryton broke Tommy Halifax's heart when she was seventeen and the scan-dal of the London Season. But now that she's older and has found a purpose for her life, she's completely respectable—or is she?
In the six years they've been apart, Tommy has lived a life of adventure in India, and when he returns to England for a brief stay, he places no faith in the idea that Eliza has changed. But after an unexpected encounter on an absolutely outrageous night, the two of them wind up in a marriage neither of them wants. Hoping to avoid the prying eyes of socie-ty, the acrimonious newlyweds leave town for Tommy's newly purchased but extremely dis-reputable estate by the sea. There, they intend to play out the clock until Tommy returns to India. But the close quarters are making them remember how much they once liked each oth-er...and making them wonder how much more they might want to discover.
They thought the debutante was scandalous

Miss Elizabeth Tarryton was the toast of the London season the year she was seventeen and spurned young Tommy Halifax. A careless flirt who didn't know what she wanted, she was startled into laughter by his public proposal of marriage. Furious and heartbroken, Tommy promptly left home for a life of adventure in India.

If they only knew about the widow

Six years later, Elizabeth has much to make up for, but the methods she chooses for doing good are as shocking as her earlier wanton behavior–should the ton ever find out. Tommy returns to England a hero, and he has no intention of allowing himself to be hurt by a woman ever again, but he's fascinated nonetheless by Elizabeth, now a widow and more alluring than ever.

Purchase: | Amazon | Kindle | B&N | iTunes |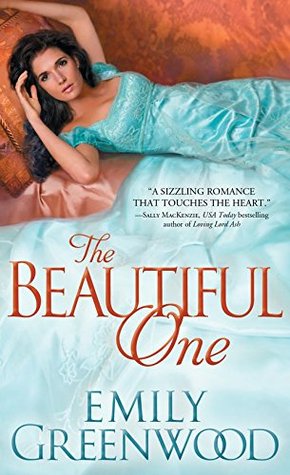 Up For Grabs:
1

Print copy of How to Handle a Scandal
To Enter:
Please leave a comment or question for Emily.

US/CA shipping ONLY.

Please fill out the Rafflecopter form to enter.
**Don't forget to enter the grand prize giveaway!
Special thanks to Emily Greenwood for sponsoring this giveaway.
a Rafflecopter giveaway