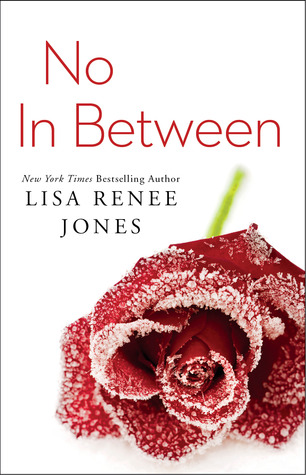 I really loved this series when it first started. I thought that it was so new and different, and I loved how refreshing that was. As the series has continued though, I have felt as though things have gone downhill. While I still love the characters, I feel as though the story has begun to drag and it feels as though things are purposely being drawn out at times. This book needs to be read after the previous books and is not a standalone. I would highly recommend that if you are going to read this series that you read them in order and close together. I found myself getting confused and forgetting past events because of the time in between each book. I am not sure where this series is headed, but I will say that I am starting to lose interest because of the way that it has been stretched out so much.
After everything that happened in Paris, Chris and Sarah have finally returned home to San Francisco. With the investigation in full swing, everywhere they turn Sarah and Chris are in the middle of lawyer, detectives, and their own security team who are determined to get to the bottom of what happened once and for all. With Ava retracting her confession, the police turn their investigation to Sarah, Chris and Mark and begin to wonder if Ava is protecting someone or is lying. At the heart of the investigation is still the question about what happened to Rebecca and if they will ever find out the truth and where her body might be. Sarah and Chris have begun to bare their souls to one another and are more committed than ever, but with everything going on and the past being brought to the surface things start to unravel. Can Sarah give her trust to Chris after everything or will their relationship crumble under the weight of everything that still stands between them?
I really thought that at this point that Sarah and Chris's relationship would be rock solid, and at times it does seem like it is. But then there are times that it seems as though they will never be able to find stability and a future together. After everything that Chris had revealed to Sarah about his past, it was Sarah that hadn't been entirely truthful with Chris. She still had so much going on with her panic attacks and her past that she had yet to fill him in on. It also seemed as though she was still having trust issues when it came to opening up to him and that bothered me. Chris had been so patient and kind with her and she continued to run rather than immediately go to him. I understand that she was trying to protect him and their relationship because she thought that things would be hard for him to deal with, but as a couple they should have been able to deal with things together. I did enjoy them starting to move forward towards a future together though, and their undeniable chemistry was still clear. These two belong together and I just hope that they are able to make it through everything together and get their HEA at the end of everything.
I will admit that this felt really long to me, and I honestly felt like this book could have done the exact same thing but been novella length. The story was slow at times and hard to stay interested in. I kept waiting for more to happen, but really it was not much progress at the end of it. Sarah and Chris still have much to get through, and I honestly am not sure where they stand at the end of this story. I am not sure what is going on with the connection to the roses and why all of a sudden they are making such an appearance with Chris and his feelings towards Sarah. It seems a bit suspicious considering the connection that roses have to Rebecca, and I have to wonder if there is more going on between Chris and Rebecca in the past than what he has said or we have been lead to believe. I am still not convinced that Rebecca is really dead, which would mean even more if there is still more about Chris and her that we don't know. I will say that I am curious to where things will end with this series, and I am commited to seeing it played out. But honestly I am continuing to get frustrated with this series, and would like to see the end in sight. I don't want this series to be completely killed by the end and it left feeling as though the author is beating a dead horse. I understand giving a story its proper ending, but there is such a thing as overdoing it to keep it going. I will be interested to see how the next book plays out and if we are finally given more answers than questions and confusion.
**ARC Provided by Author**
Purchase:
|
Amazon
|
Kindle
|
B&N
|
Book Depository
|