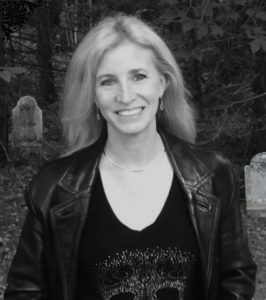 Veronica Forand
is an attorney and an award-winning writer of romantic suspense. She's lived in Boston, London, Paris, Geneva, and Washington, DC and currently resides near Philadelphia. An avid traveler, she loves to roam across continents with her husband and kids in pursuit of skiing, scuba diving, and finding the perfect piece of chocolate.
Hearing Voices
My favorite authors have unique voices. Why is voice important? It makes the difference between a dry story and something extraordinary. Since an author's voice is part of that individual, it's difficult to copy without sounding like a watered down imitation.
Here's my current five favorite voices to read in romance:
1. Susan Elizabeth Phillips
SEP writes big characters. It's the way these characters deal with the crazy situations they are thrown into that makes for a powerful read. Every word she puts on paper has a purpose and draws the reader closer to that HEA. Her humor is so funny that I would pay big money to chat with her for an hour.
2. Karen Marie Moning
Karen Marie Moning wrote a powerful Highlander series that has over-the-top Alpha males and women who are strong enough to knock the men on their asses figuratively. She upped her game when she moved to the Fever series. Mac and Barrons raised the bar for kick ass heroines and strong brooding heroes.
3. Jodi Linton
No one writes Texas the way Jodi Linton does. Her characters are larger than life and her use of raunchy Texas slang to color her character's POV is hilarious. Each of her books flow with a twangy rhythm I've never read in another writer.
4. Eloisa James
Eloisa James is a wordsmith. She loves language and it shows in the way her characters banter and throw subtle insults at each other. She plays with irony brilliantly and her characters are all unique and challenging.
5. J.D. Robb
J.D. Robb is a pseudonym for Nora Roberts, and there is something about the gritty way she writes romantic suspense that draws me in and makes want to read a forty book series.
She's on the run…




Brilliant art appraiser Alex Northrop's ex used stolen art to fund his nefarious activities. Now he wants her dead. But it isn't just herself she's worried about – if he discovers who she really is, he'll kill her family.




Professor Henry Chilton is shocked to find a beautiful stranger passed out in his bed, and even more so when she reveals a priceless painting is a forgery – the painting he'd planned to use to fund a woman's shelter. She's mysterious and frightened, and he is determined to discover why.




Alex's knowledge of art is undeniable—just as Henry's attraction to her is irresistible. But in order to help him recover the real painting, Alex isn't just risking exposure…she's risking her life.