Juliana Stone
fell in love with her first book boyfriend when she was twelve. The boy was Ned, Nancy Drew's boyfriend, and it began a lifelong obsession with books and romance. A tomboy at heart, she split her time between baseball, books, and music-three things that carried over into adulthood. She's thrilled to be writing young adult as well as adult contemporary romance, and does so from her home somewhere in Canada.
Jericho Barrons
from
Darkfever
by Karen Marie Moning
What can I say about Jericho? He's the ultimate bad ass alpha male. He can be an ass-hat, but even then, even then, he does it for me. I think because this man does everything full tilt. There's no holding back. He's the kind of hero who will do anything to protect those who he loves and he's willing to sacrifice the best part of himself in the process. If you haven't read the Fever series by Karen Marie Moning, I suggest you pick up Darkfever!
I have a thing for heroes who are unabashedly MEN. The Bronze Horseman is one of those books I'd heard of for a long, long time. I had it on my kindle for a long, long time. I have no idea why it took so long for me to read but man, what a book. It's in my top five all time favorite reads. Alexander is so amazing. He's alpha yet sweet. He's proper and devilish. And he loves with a passion that would make any woman swoon. Set against the backdrop of world war 1 it's an amazing love story.
I have a thing for tragic heroes. And Gabe from Dream a Little Dream is one of them. He's had so much tragedy in his life and the love story that unfolds between him and Rachel is so wonderful and sexy and heartbreaking. This book is Susan Elisabeth Phillips at her best and he's a huge part of why that is.
One mistake.




And everything changes.




For Monroe Blackwell, one small mistake has torn her family apart –leaving her empty and broken. There's a hole in her heart that nothing can fill. That no one can fill. And a summer in Louisiana with her Grandma isn't going to change that…




Nathan Everets knows heartache first-hand when a car accident leaves his best friend in a coma. And it's his fault. He should be the one lying in the hospital. The one who will never play guitar again. He doesn't deserve forgiveness, and a court-appointed job at the Blackwell B&B isn't going to change that…




Captivating and hopeful, this achingly poignant novel brings together two lost souls struggling with grief and guilt – looking for acceptance, so they can find forgiveness.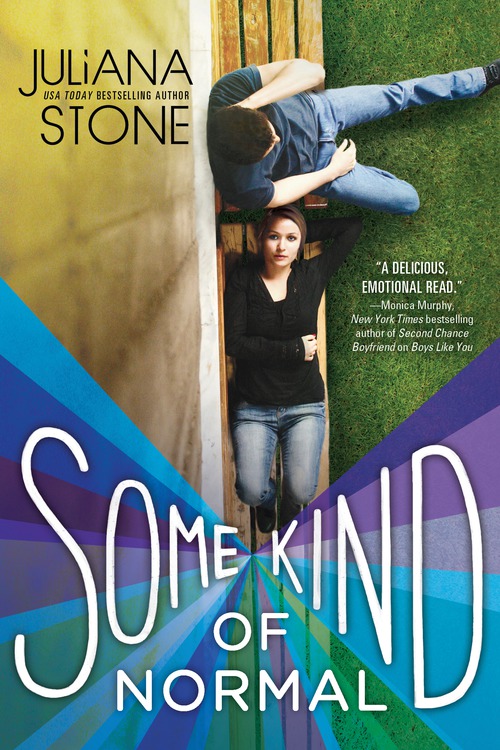 Check out what's up for grabs.
Up For Grabs:
1

Kindle copy of Boys Like You + Kindle copy of Darkfever
To Enter:
Please fill out the Rafflecopter form to enter giveaway.
**Don't forget to enter the grand prize giveaway!
Special thanks to Juliana Stone for sponsoring this giveaway.
a Rafflecopter giveaway