When Quinn Rockwell left Rockwell Island a decade ago to build a shipping empire, he never thought he'd return to live on Cape Cod Bay—that is, until his grandfather summons Quinn and his four siblings to take over the prestigious Rockwell Resort. Quinn is already working fifteen-hour days, and the last thing he has time for is his grandfather's demands. But on his first night back, when Quinn finds a gorgeous and carefree woman skinny-dipping in his favorite cove, he's tempted to ignore his work for a while…and focus on her instead.




As a free spirit who follows her heart and her dreams, Shelley Walters is not the kind of girl to wait around for Mr. Right, so she heads to Rockwell Island for the honeymoon of her dreams—a solo honeymoon. Ready for a week of sun and fun, she never expected to meet a man like Quinn Rockwell.




Wealthy and intensely driven, Quinn is everything Shelley swore she didn't want. Refreshingly spontaneous and a true romantic, Shelley is everything Quinn never knew he needed. Drawn together despite their differences, during a week of sizzling-hot passion and deep conversations, they fall head over heels for each other. But when their perfect week on the island is over, will their love survive in the real world?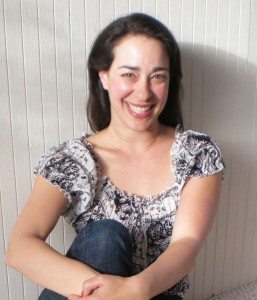 Bella Andre
is the New York Times, USA Today and Publishers Weekly bestselling author of "The Sullivans" and "The Morrisons" series.
Known for "sensual, empowered stories enveloped in heady romance" (Publishers Weekly), her books have been Cosmopolitan Magazine "Red Hot Reads" twice and have been translated into ten languages. Winner of the Award of Excellence, The Washington Post called her "One of the top writers in America" and she has been featured by NPR, USA Today, Forbes, The Wall Street Journal, and TIME Magazine. A graduate of Stanford University, she has given keynote speeches at publishing conferences from Copenhagen to Berlin to San Francisco, including a standing-room-only keynote at Book Expo America in New York City.
If not behind her computer, you can find her reading her favorite authors, hiking, swimming or laughing. Married with two children, Bella splits her time between the Northern California wine country and a 100 year old log cabin in the Adirondacks.
Melissa Foster
is an award-winning, International bestselling author. Her books have been recommended by USA Today's book blog, Hagerstown Magazine, The Patriot, and several other print venues. She is the founder of the Women's Nest, a social and support community for women, the World Literary Café. When she's not writing, Melissa helps authors navigate the publishing industry through her author training programs on Fostering Success. Melissa is also a community builder for the Alliance for Independent Authors. She has been published in Calgary's Child Magazine, the Huffington Post, and Women Business Owners magazine.
Check out what's up for grabs.
Up For Grabs:
To Enter:
Please fill out the Rafflecopter form.
Special thanks to Bella Andre, Melissa Foster & Tasty Book Tours for sponsoring this tour-wide giveaway.
a Rafflecopter giveaway