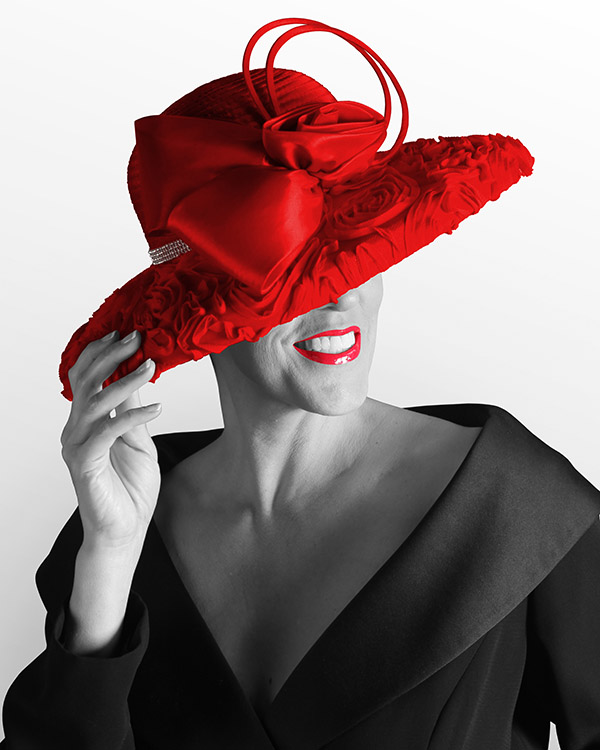 Kate Allure
is the creator of the Meeting Men series. She has been a storyteller her entire life, writing plays, short stories, and dance librettos throughout her childhood and later for semi-professional theater and dance companies. Her non-fiction writing included working for American Ballet Theatre and New York City Ballet and authoring a weekly arts column for local papers. Beyond writing, Kate's passions include traveling and exploring all things sensual with her loving husband.
Both of the anthologies in your 'Meeting Men' series focuses on different professions with Playing Doctor and Lawyer Up. Can you explain why you chose these two professions to begin with?
For my Meeting Men series, it's always been my intention to write about a lot of different professions. So later books include professors and men who work with their hands (yum), and of course police and fireman. The idea is to use each of these professions for creating chance encounters with the opposite sex and the varied physical settings for unique sizzling eroticism.
But that isn't your question. The reason I chose doctors first was really just serendipity. I had this gorgeous surgeon and what can I say...it got me thinking. Add to that four weeks laid up on a strong pain meds and the stories just flowed. As for why lawyers came next…I don't know but I can say my life has mirrored my books in the weirdest way. I was already writing Lawyer Up and our family got involved in a lawsuit—suddenly we were way more up close and personal with the legal profession that we ever wanted to be. LOL
My writing has also mirrored my life in another way: I like to set the stories in different places and focus on the special things about those cities—sort of romance travelogue—and several times it worked out that I ended up visiting these cities after I started writing the stories. In Lawyer Up, for instance the stories were well underway before I decided to go to the RT Booklovers convention in New Orleans. I used the opportunity to check out the settings, including walking the halls of the old civil courthouse. I actually moved a couple scenes after seeing them in person.
I know that doesn't really answer the question either, but the closest thing I can say is that my stories are very plot-driving so it wasn't the professions per se, but the plots I envisioned that inspired me to write those books first.
What is sexiest about men in each field?
Doctors can have amazing bedside manner—they look into your eyes and you feel all warm and cozy. And, if they're gorgeous well…yum yum! As for lawyers, it's a combination of things—men in suits look so striking and then there is their intellect and power. Both characteristics are very appealing. Lawyers tend to be logical thinkers which can yield so many plot twists—are they too logical to understand the human heart or does their intelligence allow them to learn how to meet a woman's needs. As for power, lawyers can use their power in a variety of ways. Jon in the Lawyer Up story "Attorney-Client Privileges" is a good example—he uses his power to help Beth who is accidentally arrested in a sort-of mistaken identity. Jon has to learn to rethink who she is once he realizes she's truly innocent and then learn how to meet her needs. Now, Judge Emmit in "Of Writs and Writhing" uses his power in a vastly different way—he loves yielding it both in and out of the bedroom, and Patricia benefits rather personally from his "lust" for power.
After your research and writing about both professions, in your expert opinion, which make the best heroes?
C'est impossible! I just can't answer that. In real life both can make lousy partners—they work all the time and often their cases, whether medical or legal, take over their lives. Yes, they can make lots of money, but their focus is often—necessarily—outside the marriage on other people in dire need. All of those very issues can make for very good plotlines too! But which one makes a better hero? Doctors are very hands on, so I can envision a man who knows just how to caress a woman, but lawyers are used to solving problems and taking charge, which can also be very sexy. Like I said…impossible! But, hey, read both Playing Doctor and Lawyer Up and you can decide for yourself who you'd like best to come sweep you into his arms and carry you off into the sunset.
All rise…




Three sizzling-hot, deliciously taboo erotic romances to stoke your mood.




Wrongly accused in Attorney-Client Privileges, sexy but innocent Beth has nowhere to turn but straight into the arms of hotshot L.A. lawyer, Jon. Can this attorney manage to get her off in time?




Liza reaches a meeting of the minds—and more—when she unleashes her inhibitions and gives herself over to the primal allure of Main Street lawyer Hawk in Of Unsound Mind and Body.




In Of Writs and Writhing, fearless defense attorney Pat gets more than she bargained for when she goes toe-to-toe with New Orleans' infamous Playboy Judge. When things get heated both in and out of the courtroom, more than temperatures rise.



Check out what's up for grabs.
Up For Grabs:
5

Print copies of Lawyer Up
To Enter:
Please fill out the Rafflecopter form.
Special thanks to Sourcebooks for sponsoring this tour-wide giveaway.
a Rafflecopter giveaway