Emily Greenwood
has a degree in French and worked as a writer for a number of years, crafting newsletters and fundraising brochures, but she far prefers writing love stories set in Regency England. She lives in Maryland with her husband and two daughters.
Meg Cartwright and Louis Halifax are two minor characters from my book
How to Handle a Scandal
. There's definitely something going on between them in those pages, and here's a scene from the beginning of their own romance.
Every once in a while, even a sensible woman does something foolish.
There are the small idiocies: She buys a cunning pair of half-boots that don't fit while telling herself they do, or perhaps she agrees to chaperone a young lady who seems well behaved but turns out to be a hellion. These things happen, a woman will tell herself with a sigh.
And then there are the large idiocies, the ones that she can't explain even to herself.
Meg Cartwright, who never bought pinchy shoes and was far too wise to be fooled by a spoiled young lady, made just such a mistake one December, and it was to haunt her for months.
But in the moment—for those few quicksilver seconds—what happened was magical.
It happened on a cold, bright Christmas Eve, at Hellfire Hall, the newly acquired home of her friend Eliza Halifax, who had a newly acquired husband, Sir Tommy Halifax, as well. Tommy's brother Will, Viscount Grandville, and his wife Anna, had brought Meg with them to celebrate the holiday.
Christmas Eve dinner had been eaten, accompanied by a generous amount of wine and laughter, and that had been followed by festive cakes and still more wine and laughter. Meg, who was laughing as much as anyone at the table, eventually realized that her eyes were frequently straying to the one person present she disliked, Louis Halifax, the Earl of Gildenhall. Louis was Tommy's eldest cousin, but he was also a rogue, and if anyone knew about the perils of liking a rogue even a little bit, it was Meg.
Clearly, the wine and the convivial company were turning her into the kind of silly woman who could be won by a handsome face.
Needing to clear her head, she muttered a few words of excuse as the others chattered and made her way out to the terrace in search of the bracing winter air.
The December chill felt good on her flushed skin, but standing at the balustrade, she tugged peevishly at an ivy tendril that had wound around the stonework and admitted that it was no use. Louis's golden hair fell across his forehead in a fatally interesting way, his jaw was chiseled and his shoulders broad, and his laughing green eyes were unforgettable.
A brisk jerk dislodged more ivy, and she tossed the strand over the balustrade and started on another tendril before becoming aware that she was taking out her frustration on vegetation. But she could not like this weakness in herself. She did not respect Louis Halifax.
She dusted off her hands and looked out across the garden of Hellfire Hall, or over what would have been called a garden at most homes, but at Hellfire Hall was known as The Wilds. The moon was low in the sky. A lover's moon, her mother would have called it. Her mother had seen romance everywhere she looked. Meg did not.
A small noise alerted her to the opening of the door that led inside, behind her in the shadows. Eliza must have come out to find her. Meg and Eliza were as close as sisters, but now that Eliza had married Tommy, Meg knew things would be different, and she appreciated that Eliza was making special time to be with her.
"I think you should wear your hair like that more often," Meg said without turning. "It suits you."
"Thank you," came the deep reply. "I shall keep that in mind."
Not Eliza, but Louie. Of all people.
"Oh. It's you," she said rudely, looking over her shoulder.
"Not your favorite person, I know." He said it politely, which was annoying. He was always unfailingly polite to her, even though she made no secret that she disapproved of his easy charm.
He was close enough that she could make out the familiar breadth of his shoulders, and she quickly turned back to face The Wilds, hoping he would interpret her greeting as a wish for solitude. But all she heard was a chuckle, and then he was standing next to her by the balustrade.
"If it makes you feel better, I didn't know anyone was out here," he said.
"It doesn't."
They stood in silence for a few minutes, both of them looking out over the quiet, dark landscape. Only now her solitude and peace were gone.
"Why did you come out here?" she asked.
"Same reason as you, I suppose. I wanted some fresh air."
He leaned his back against the balustrade and crossed his arms. The moonlight gleamed in his eyes and touched the amused slant of his lips.
"I'm surprised you're still here in the country," she said. "Aren't you missing the lovely ladies of London?" The only ladies at Hellfire Hall were Eliza, who was married, Ruby, who was Louie's sister, and Meg.
"The lovely ladies of London? Is the alliteration a sign of strong feeling on your part?"
"Merely an observation anyone might make who'd seen you about Town. Or read about you in the newspaper."
She did not miss the flash of white as he grinned. "So you've been reading about me."
She could have kicked herself for admitting as much.
"It's common knowledge that you attend endless balls and parties. One wonders how you have the time to do anything else." She winced inwardly. Why should she care if he was popular with ladies and seemed to do nothing but appear with one beauty after another on his arm?
"I like women, Meg," he said in a reasonable tone that nonetheless made her want to pinch him. "I like pretty much everything about them, and I definitely like dancing with them. I wonder why that would be remarkable to you. Perhaps you are disappointed that you and I have never danced?"
She was glad the darkness hid the color that rose to her cheeks. "You flatter yourself."
"Or perhaps you're afraid that if you were ever in my arms, you'd swoon as well."
She snorted. "More likely I'm afraid you'd step on my feet."
"You're offended that I've never asked you to dance, aren't you?" She could hear the smugness in his voice.
"No." Yes.
"You're my cousin's wife's closest friend, and I've never asked you to dance. Have you never wondered why?"
"No." Yes! Yes, she had, while telling herself she was glad he had never asked her.
"Well, I'm asking you now."
"There's no music."
"Listen." From the manor came the sound of a piano music, and a single voice. Ruby was singing While Shepherds Watched Their Flocks By Night. The carol was unaccountably beautiful.
"Christmas eve is a night full of magic. A night for the unexpected," he said.
When he took her hand, she did not resist.
And then Meg was in his arms, slowly waltzing even though the music was not in waltz time, and slowly inching closer to the warmth of his broad chest.
He was right, there was magic here tonight, under the same stars that had been present at the time of that very first Christmas. The sound of feet moving in time on stone had never sounded so special, the night air had never felt so charged with excitement. In that moment, she didn't care that everything about this man was wrong for her, because on that magical night, it didn't matter that Meg Cartwright was too smart and sensible to be fooled by a rogue.
Because dancing with Louis changed everything.
They thought the debutante was scandalous




Miss Elizabeth Tarryton was the toast of the London season the year she was seventeen and spurned young Tommy Halifax. A careless flirt who didn't know what she wanted, she was startled into laughter by his public proposal of marriage. Furious and heartbroken, Tommy promptly left home for a life of adventure in India.




If they only knew about the widow




Six years later, Elizabeth has much to make up for, but the methods she chooses for doing good are as shocking as her earlier wanton behavior–should the ton ever find out. Tommy returns to England a hero, and he has no intention of allowing himself to be hurt by a woman ever again, but he's fascinated nonetheless by Elizabeth, now a widow and more alluring than ever.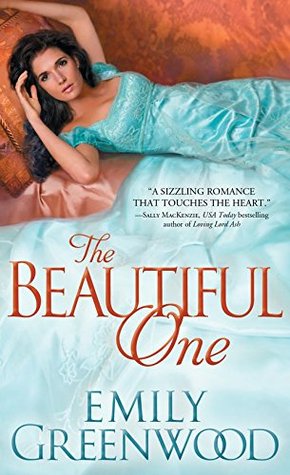 Up For Grabs:
1

Print copy of How to Handle a Scandal
To Enter:
US shipping ONLY.

Please fill out the Rafflecopter for entry.
**Don't forget to enter the grand prize giveaway!
Special thanks to Emily Greenwood for sponsoring this giveaway.
a Rafflecopter giveaway