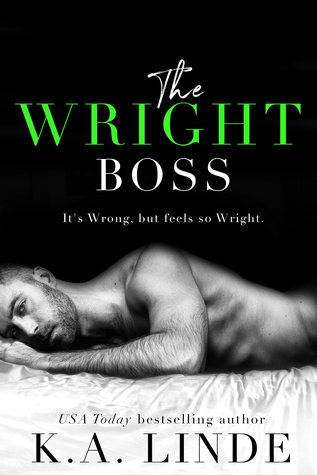 I couldn't wait to read The Wright Boss after finishing The Wright Brother by K.A. Linde. Each book is a standalone story, but the characters are interconnected. I just had to get the story between these two, and Kyla definitely did them justice. This series is one that I am really enjoying, and I already can't wait for the next one!
There are many reasons that Landon is forbidden to Heidi the least of which is that he is her new boss. No matter how attracted they are to one another, she knows that she should never go there. But after the two of them spend more time together, they find themselves unable to deny what is happening between them.
I really loved these two, and I felt like their connection was so genuine. Heidi is so strong and the kind of heroine I love reading about. Landon deserved to be happy after all that he had been through, and I felt right away that Heidi was exactly what he needed. They had great chemistry and you could feel the sparks flying between them!
Overall, this was another great read from K.A. Linde and I definitely recommend this series. The Wright Boss was sweet and sexy and one that I didn't want to put down. K.A. Linde is one of my favorite authors, and she just continues to prove why with this series. I think readers are going to love Landon and Heidi's story as much as I did!
**ARC Provided by Inkslinger PR**