A FREE-SPIRITED GIRL IN NEED OF A BREAK.

A MAN WEIGHED DOWN BY RESPONSIBILITY.

A ROAD TRIP VACATION WHERE ALL BETS ARE OFF.

OH, AND A LOT OF WINE.




After walking in on her boyfriend shagging another girl in their place, Pippa Bay Cox ditches London for the States to go on a drunken road trip with Ruby Miller and some of her Beautiful friends.




Scaling the career ladder is the default way to deal with heartbreak—and to just deal—for Jensen Bergstrom. Absolutely buried by his drive and workload, he rarely takes time for himself. But when his sister Hanna convinces him to join the gang on a two-week wine tour, he has a rare moment of cutting loose. Of course, it's only once he's committed that he realizes the strange girl he met briefly on the plane is coming along, too. She might be too much for him…or he might realize his life has become too small and needs her to make it bigger, crazier.




With this circle of friends there's always something going on: from Chloe and Sara's unexpected personality swaps to Will's new domestic side to Bennett's text message barrage and George's own happily-ever-after. In short, their adventures in love, friendship, and hilarity are nothing short of Beautiful.






New York's skyscrapers and hectic pace are a far cry from where Landon Gibson grew up, and the transition to New York University has been jarring. But he's getting the hang of things, found a job that pays (some of) the bills, enjoys school, and only occasionally runs into his ex, Dakota. You know, the one he chose NYU for...before she dumped him.




Luckily, his best friend, Tessa, shares a (terribly small) Brooklyn apartment with him. And given the ups and downs she's had with her own ex, she's a good listener when he finds himself in something of a love triangle—a love knot? Whatever it is, it's a mess. An exciting mess. Maybe an addicting mess, because beautiful girls.




Being young and finding your way in the world is hard. Landon's always been a positive person. But such a loud, demanding city so far away from home means you only get by with a little help from your friends. And a good pair of headphones.




Landon's going to be okay...but the journey sure will be fun to watch.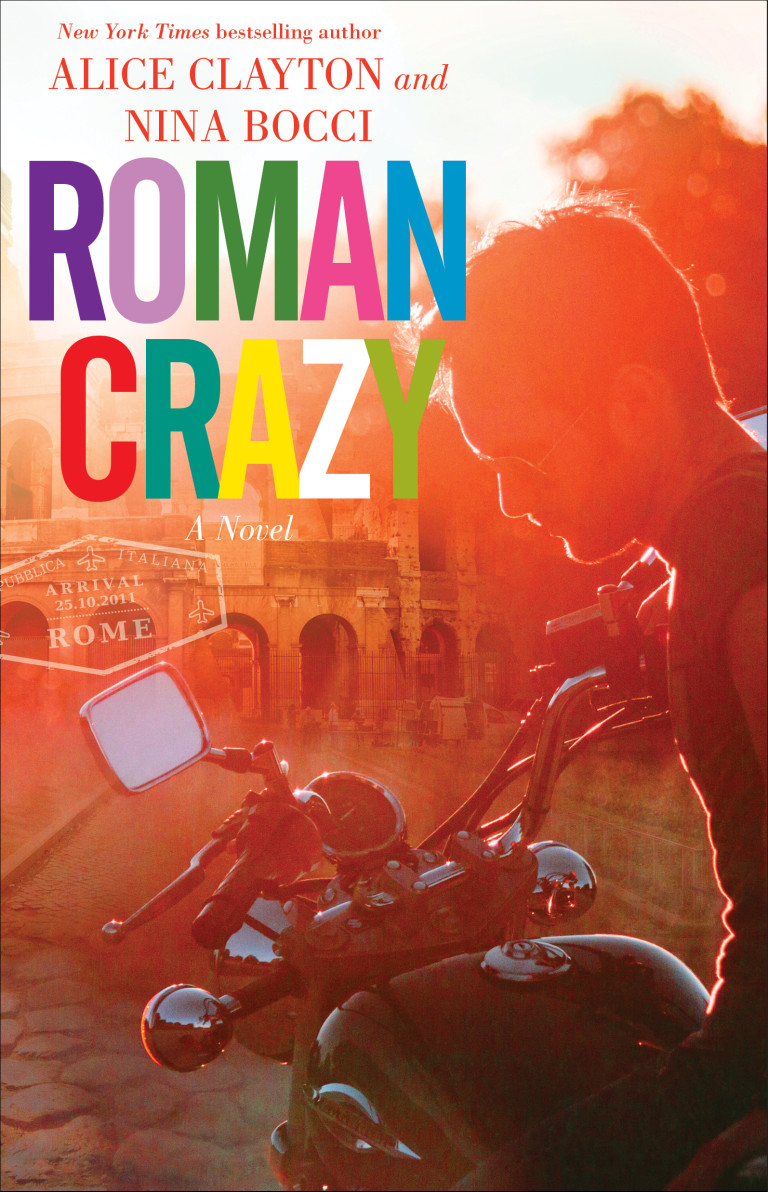 Avery Bardot steps off the plane in Rome, looking for a fresh start. She's left behind a soon-to-be ex-husband in Boston and plans to spend the summer with her best friend Daisy, licking her wounds—and perhaps a gelato or two. But when her American-expat friend throws her a welcome party on her first night, Avery's thrown for a loop when she sees a man she never thought she'd see again: Italian architect Marcello Bianchi.




Marcello was the man—the one who got away. And now her past is colliding with her present, a present where she should be mourning the loss of her marriage and—hey, that fettuccine is delicious! And so is Marcello…




Slipping easily into the good life of summertime in Rome, Avery spends her days exploring a city that makes art historians swoon, and her nights swooning over her unexpected what was old is new again romance. It's heady, it's fevered, it's wanton, and it's crazy. But could this really be her new life? Or is it just a temporary reprieve before returning to the land of twin-set cardigans and crustless sandwiches?




A celebration of great friendship, passionate romance, and wonderful food, Roman Crazy is a lighthearted story of second chances and living life to the fullest.






She enjoys gardening but not weeding, baking but not cleaning up, and finally convinced her long-time boyfriend to marry her.
Now, about that Bernese Mountain dog.
Up For Grabs:
1

Print copy of Beautiful, Nothing More & Roman Crazy
To Enter:
US shipping ONLY!

Please fill out the Rafflecopter form.
a Rafflecopter giveaway