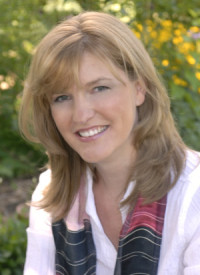 Angie Stanton
never planned on writing books; she wanted to be a Rockette. However, growing up in rural Wisconsin, with her brothers' 4-H pigs as pets, dance didn't work out. Instead she became an avid daydreamer. After years of perfecting stories in her head, she began to write them down, and the rest is history.
Angie is the author of six books including Royally Lost, Rock and a Hard Place, and Snapshot. She graduated with a Journalism degree from the University of Wisconsin, and is a proud double finalist of the National Readers Choice Awards for Love 'em or Leave 'em.
Find Angie at:
I love romance novels, love songs, and romantic comedies, and have a pretty decent collection. I've seen all these movies, several, if not many times and consider myself a bit of an expert on the chick flick genre. Here's my top 10 list. Enjoy!
#10 You've Got Mail
This is an old classic, and you've gotta love anything with Meg Ryan and Tom Hanks.
#9 Wedding Date
I love the premise of this movie. Single girl hires a guy to be her date for her sister's wedding. It's absolutely hilarious, and I love Debra Messing and Dermot Mulroney.
#8 Valentine's Day
I think this movie is absolutely adorable, and I love how it brought so many huge stars together. It covers several love stories and is perfect to watch on Valentine's Day.
#7 Wimbeldon
Part of me wants to make this my #1. I love this movie. I own this movie. I've watched this movie about a dozen times. Here's a new side to Paul Bettany. He is self deprecating and lovable with Kristin Dunst. Did I mention I love this movie? Go watch it!
#6 While You Were Sleeping
Most things Sandra Bullock are awesome, but this one is a real gem. I think it was her second starring role ever. Her chemistry with Bill Pullman is amazing. It takes place over the holidays, which gives it even more points!
#5 The Proposal
Funny, hilarious, outrageous! This time Sandra Bullock pairs up with Ryan Reynoldsand together they are a riot. She plays his nasty boss until the tables are turnedand she needs him to marry her so she can stay in the United States. And… Ryan Reynolds. Sigh.
#4 Serendipity
This movie made me fall in love with John Cusack. He is adorable and funny and adlibs a lot of his lines. It takes place in New York City, over the holidays. Kate Beckinsale is his love interest who believes in Serendipity, or shall I say fate, to bring people together, and does it ever!
#3 Crazy Stupid Love
Emma Stone and Ryan Gosling. O.M.G. It is hilarious, touching, and sexy. I like to fast forward through the movie and only watch their scenes. Yeah. Love this one.
#2 Kate and Leopold
I love time travel stories and this one delivers. Hugh Jackman, a reluctant Duke, comes from the past and woos Meg Ryan.
#1 The Notebook
This movie should be in the romance movie hall of fame. Rachel McAdams and Ryan Gosling exude so much heat and love. It takes you on an epic journey and keeps you rooting for them all the way to the end.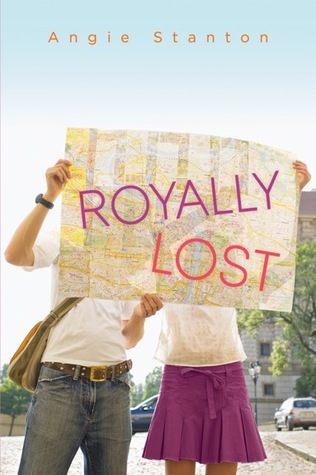 Dragged on a family trip to Europe's ancient cities, Becca wants nothing more than to go home. Trapped with her emotionally distant father, over-eager stepmother, and a brother who only wants to hook up with European hotties, Becca is miserable. That is until she meets Nikolai, a guy as mysterious as he is handsome. And she unknowingly finds herself with a runaway prince.

Nikolai has everything a guy could ask for-he's crown prince, heir to the throne, and girls adore him. But the one thing he doesn't have...is freedom. Staging a coup, he flees his kingdom and goes undercover on his own European tour.

When Nikolai and Becca meet, it's their differences that draw them together. Sparks fly as they share a whirlwind of adventures, all the while dodging his royal guard. But Becca's family vacation ends in a matter of days. Will Nikolai and Becca be forced to say goodbye forever, will his destiny catch up to him, or will they change history forever?

Purchase: | Amazon | Kindle | B&N |
"So how was your date with Nikolai?"
Becca glared at her brother, Dylan.
"Uh-oh. Did he stand you up?" Dylan held a rolled-up magazine.
She frowned, frustrated that she'd been so easily played. "Yeah, you could say that."
"This might explain why." Dylan held the magazine under her face, forcing her to look at the glossy picture of a guy who looked exactly like Nikolai.
She took the magazine and examined it closer. Her breath caught in her throat. "That's Nikolai!"
She'd recognize him anywhere. She couldn't read the foreign headline, but it ended with an exclamation point. "Dylan, where did you find this?"
He grimaced and shrugged. "It was at every newspaper stand I saw today."
"Why is he on the cover? Did he do something wrong?" She paged through the magazine, holding her breath. Confusion turned to shock when she saw a two-page spread filled with pictures of Nikolai.
Nikolai at the beach; a picture of him playing polo; a picture of him in a tuxedo with a girl wearing a glittering gown. Then Becca's eyes landed on a formal picture of Nikolai in uniform, with a sword at his belt, standing next to a young girl. A stern man and austere woman sat in gilded chairs; both adults wore crowns.
Her jaw dropped open.
"Why is Nikolai in that picture with people wearing crowns? Who is he?" she asked. Her heart pumped so fast she could feel the blood pulse through her temples. "And why did he lie about his identity?"
Check out what's up for grabs.
Up For Grabs:
To Enter:
Please leave a comment or question for Angie.
Please fill out the Rafflecopter form.
Special thanks to Angie Stanton & Inkslinger PR for sponsoring this tour-wide giveaway.
a Rafflecopter giveaway