When her dream of becoming a mafia princess didn't pan out,
Gina Gordon
went after her second dream: becoming a writer. And she hasn't looked back. A self-proclaimed happily-ever-after junkie and cupcake connoisseur, Gordon loves spinning contemporary tales of knee-bending first kisses, unconditional love, and super-hot sex. She lives in Milton, Ontario, with her husband and their lovable dog.
First off, can you tell us a bit about you?
I write sexy, contemporary romance. I love cupcakes, happily ever afters, and watching teenage television dramas that I am WAY too old for. Recently I ticked off number one on my bucket list and went whale watching and saw humpback whales in real life. It was the greatest thing I have ever seen.
Did you always want to be a writer?
I've wanted to be a writer for as long as I can remember. Instead of playing with the other kids in the after school program, I was the one sitting by myself scribbling poetry and stories in my notebook. Not that much has changed. I'm still that loner sitting in the corner with my notebook.
What kind of writer are you? Panster or Plotter?
I am 100% a plotter. I need to know what's happening when and why. And despite knowing how the book is going to end, it doesn't ruin the joy of wirting it. Escpecially since the book rarely turns out exactly as I've plotted it.
Where do your ideas come from?
Everywhere. I am a silent observer and often fascinated by what's going on around me. I can't tell you how many times my husband has been talking to me while we're at a restaurant and I remember the beginning and end of his story, but not the middle because I was too wrapped up in eavesdropping or thinking about what's going on around me. Luckily, he forgives me =)
A la Twitter style, can you describe your book (or series) in 140 characters or less.
A sexy friends-to-lovers vacation fling.
What are some of your favorite kinds of stories to read?
I love biographies, especially about celebrities. There is always more behind the persona than what the public gets to see. Of course I always enjoy a good contemporary romance.
Do you have a favorite book and if so what is it?
One of my favorite books is Charlie and the Chocolate Factory. It's utterly absurb yet the moral of the story still resonates after all these years.
What are the scenes that are the hardest for you to write? Why?
Definitely the black moment. Not because I lack for ideas, but because I avoid them as long as I can so I don't have to kill myself with all the emotion.
If you could have dinner with any three authors, who would you choose and why?
Debra Kayn – she is one of the greatest people I have met online since I immersed myself in the romance community in 2010.
Lorelei James – she is my all-time favorite author and I would just be in awe of her presence. Actually, it would probably be an embarrassing scene because I wouldn't know what to say. lol
Lauren Dane – I met her at RWA 2012 and she was the nicest and most gracious person. I'd love to just talk to her about anything and everything.
Last question, are you working on anything right now?
Right now I am finishing the second book in my White Lace series, BURN. In January 2016, the first book in my Body & Soul series will release. The series is about a women's wellness agency run by Harper Jones. She's made it her mission to help women find their sexy. Whether it be women battling body image issues or women trying to bring the spark back to their marriage, Harper guides them through a process of self acceptance. NAKED, the first book, is about Violet Walker, a woman battling her own demons while trying to come to terms with the severe scarring that now covers her body as a result of a car accident.
Would you be open to a vacation fling?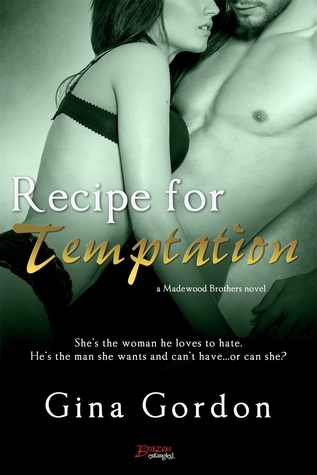 She's the woman he loves to hate.




Penn Foster wants a lot of things. She wants a spot on the board of a charitable foundation. She wants to win the stupid, plastic family trophy. And more than anything, she wants her tall, hot, and brooding boss naked in her bed. Now, on a Hawaiian vacation with her family, she's desperately trying not to think about how he'd sound whispering dirty things in her ear.




He's the man she can't have...or can she?




Cole Murphy keeps himself locked down, away from the press and out of the spotlight. Still haunted by a traumatic childhood, his ability to trust has been decimated. Penn, with her sexy body and confidence, is the only person able to drag him out of his shell. Which is why he crashes her vacation and accepts her proposition for no-strings sex. But is the inescapable heat building between them a delicious temptation, or will it end in total disaster?






Check out what's up for grabs.
Up For Grabs:
1

Print copies of Recipe for Satisfaction, Recipe for Attraction & Recipe for Seduction
To Enter:
Would you be open to a vacation fling?
Please fill out the Rafflecopter form.
Special thanks to Gina Gordon for sponsoring this giveaway.
a Rafflecopter giveaway