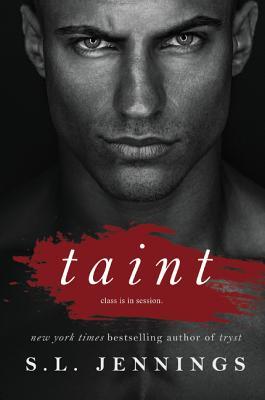 Right now, you're probably asking yourself two things:




Who am I?




And, what the hell are you doing here?




Let's start with the most obvious question, shall we?




You're here, ladies, because you can't f*ck.




Oh, stop it. Don't cringe. No one under the age of 80 clutches their pearls.




You might as well get used to it, because for the next six weeks, you're going to hear that word a lot. And you're going to say it a lot.




Go ahead, try it out on your tongue.




F*ck. F***ck.




Ok, good. Now where were we?




If you enrolled yourself in this program then you are wholly aware that you're a lousy lay. Good for you. Admitting it is half the battle.




For those of you that have been sent here by your husband or significant other, dry your tears and get over it. You've been given a gift, ladies. The gift of mind-blowing, wall-climbing, multiple-orgasm-inducing sex. You have the opportunity to f*ck like a porn star. And I guarantee, you will when I'm done with you.




And who am I?




Well, for the next six weeks, I will be your lover, your teacher, your best friend, and your worst enemy. Your every-f*cking-thing. I'm the one who is going to save your relationship and your sex life.




I am Justice Drake.




And I turn housewives into whores.




Now…who's first?



I'm a lot of things—crass, stubborn, brutally honest, egotistical—but one thing I am not, is careless. I know my boundaries, and I never cross them. In a business where lines can be easily blurred, those boundaries are outlined in black Sharpie, traced in gasoline, then set the fuck on fire, ensuring that no one even gets close enough to inhale the fumes of temptation.
Yet here I am, touching, tempting, testing the limits. Begging to get burned by an angel with a halo of fire.
"My apologies, Mrs. Carr." I straighten, my defiant hands balled into tight fists at my sides. "I assure you—"
"You like it?"
I meet her eyes, which are as big and bright as the moon, casting an ethereal glow across her face. This close, much closer than most people would deem innocent, I see they're not quite blue, as I'd initially thought. Flecks of green and gold illuminate the irises, and I find myself getting lost in the liquid depths, wondering what secrets lie beneath. What past pain is hidden behind those long, auburn-hued lashes.
Yes, I like it. Much more than a narcissistic asshole like me should.
Liking these women isn't what made me the man I am today. It isn't what built my solid reputation. I'm not known for my bleeding heart of gold or sugarcoated tongue. What I am known for is results. And that's all Allison—or anyone else, for that matter—will get from me, and not a damn thing more.
I'm facing the entrance to her suite by the time I realize I've abandoned her, leaving her mouth agape and her question unanswered. I imagine those blue-green eyes narrowed in confusion at my erratic behavior, but force myself not to look. There's nothing to see there that I haven't seen already. Just another poor, little, rich girl.
"Class is in session at ten A.M. Don't be late." My gaze stays fixed on the dark, cherrywood door. I am dying to break free. The walls are closing in, suffocating me, demanding I turn around and face my cowardice. That I confront my weakness, currently bubbling up like bile as I pass the threshold of her suite—away from those enigmatic eyes and the temptation to play connect the dots with those freckles, in hopes of uncovering more of her beautifully blemished skin.
Day-fucking-One. I'm so screwed.
S.L. Jennings
is a New York Times & USA Today bestselling author of contemporary and paranormal romance, reality TV junkie, obsessive coffee drinker and collector of crazy.
Check out what's up for grabs.
Up For Grabs:
To Enter:
US/CA ONLY.
Please fill out the Rafflecopter form.
Special thanks to S.L. Jennings & Tasty Books for sponsoring this tour-wide giveaway.
a Rafflecopter giveaway