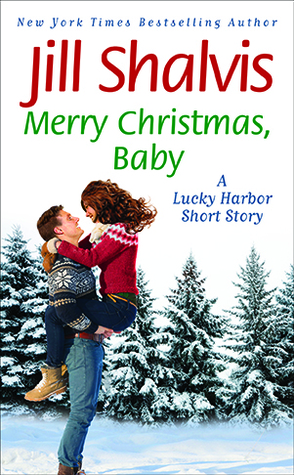 Fans of the Lucky Harbor series won't want to miss this one! Such a cute and quick read that I admit left me in happy tears. Reading this was just bittersweet. I'm a huge fan of the Lucky Harbor series and Chloe and Sawyer are not only my favorite couple of the series but one of my all-time favorite couples, so it was fun to see them again and be part of the next chapter in their lives.
Chloe and Sawyer are two of my favorite characters and to be able to see that together again five years later and still so much in love was great. Who does want to see sexy Sheriff Sawyer and wildcat Chloe become parents for the first time? These two share some cute and tender moments that will left with a smile on my face and tears in my eyes.
I won't lie I do wish there was a bit more but that is only because I don't want the series to be done. I will say that Merry Christmas, Baby was extremely satisfying. It was fun to not only get to see Sawyer and Chloe, but a few of the other characters that we've all come to know and love from the series. A fantastic ending to a superb series and I couldn't ask for more.
**ARC provided by Publisher**
Purchase:
|
Amazon
|
B&N
|