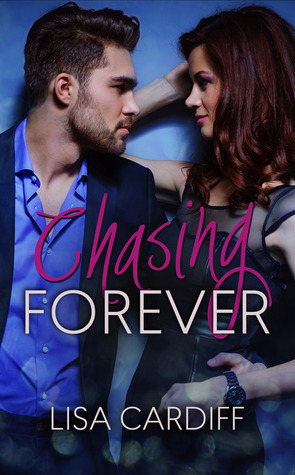 Regan Pierce's life is finally on right path . . .

She's on track to graduate at the top of her class. She's just been offered a summer associate position with one of the largest law firms in San Francisco. She's in control of her future and the painful secrets of her past are long forgotten.

Her life is perfect . . . until Lucas Evanston, sexy former college baseball star turned lawyer extraordinaire, her boss for the summer, walks back into her life.

Six years ago, Lucas thought he'd met the woman of his dreams. Regan was everything he never knew he wanted until he ruined it all and left her broken and unable to trust.

Just like six years ago, the chemistry between them is as explosive as it is unexpected, but Regan wants nothing to do with the man who turned her life upside down and trampled her heart.

Lucas has other plans. Regan owns him, heart, body and soul and he'll do whatever it takes to win the heart of the woman who haunts his dreams.

Purchase: | Amazon | B&N |
This cannot be happening. This cannot be real. That cannot be him. Regan Pierce stared dumbly at the man who wore a custom dark black suit, hoping against all odds that he was an illusion brought on by the stress of starting a new job, the job of her dreams, a coveted summer associate position at Martin and Black, LLLP. Just when she thought she had buried the memories so deep they ceased to exist, proof of her most humiliating experience stood less than five feet in front of her. Six years, six months, and three days—that was the last time she saw him. Now, two universities and thousands of miles later, the wounds from their last encounter oozed through her veins, raw as ever.
If someone paid her a million dollars to reveal her most embarrassing moment, she would categorically refuse. After six years, six months, and three days, she wished she had the strength to laugh at her mistakes, but Lucas Evanston was one mistake she would regret forever. The wound he inflicted would always be too fresh, too raw to forgive.
After spending years practicing law and a million other things, Lisa decided to pursue her dream of becoming a writer and she must confess that inventing characters is so much more fun than writing contracts and legal briefs. A native of Colorado, she lives with her husband and three children in Denver. When she isn't managing the chaos of raising three children and owning her own business, she can be found reading or writing a book.
Find Lisa at:
Check out what's up for grabs.
Up For Grabs:
1

$15 Amazon Gift Card

2

eBook copy of Chasing Forever
Please fill out the Rafflecopter form.
Special thanks to Lisa Cardiff & Inkslinger PR for sponsoring this tour-wide giveaway.
a Rafflecopter giveaway