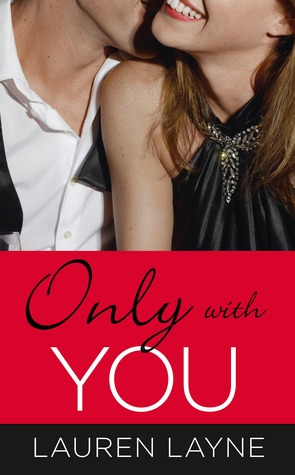 Love is the Biggest Gamble of All . . .

Cocktail waitress Sophie Dalton doesn't exactly have a life plan. She's perfectly happy being everyone's favorite party girl. But when a Las Vegas bachelorette party goes awry and an uptight businessman mistakes Sophie for a prostitute . . . well, Sophie wonders if it's time to reevaluate her priorities. Swearing off her thigh-high boots for good, Sophie slinks back home with damaged pride-and a jackpot of a hangover.

Yet what happens in Vegas doesn't always stay there. On a trip to Seattle to open a new office, Grayson Wyatt meets his latest employee-who turns out to be the same woman he recently called a hooker. Wealthy and gorgeous, Gray is a man used to getting what he wants. And it doesn't take long to figure out that smart, sassy, sexy Sophie is everything he's been looking for. As their late nights at the office turn into hot morning-afters, they realize their Vegas misunderstanding may lead to the real thing . . .

Purchase: | Amazon | B&N |

Gray cleared his throat roughly. "Ms. Dalton, it doesn't sound like a career in hotel hospitality holds much interest for you, but I'd be happy to discuss the possibility of employment with you should you change your mind."
Sophie was so startled to hear Gray addressing her directly that it took a few moments for the actual words to sink in. She stared at him. "You want me to come work for you?"
His wince said it all. No.
"If you would like," he replied, giving her an intent look with a hidden message.
Ah. There it was. He wanted her to get them out of this mess so he could save face. Here the perfect CEO was, throwing a bone at the pathetic, loser sister.
And his expression made it clear that as the poor loser sister, Sophie was supposed to do what her family was expecting her to do: refuse the responsible option.
For once, they were in agreement. Refusal had been on the tip of her tongue from the moment she'd realized where Brynn was going with her well-meaning interference. The whole point of quitting Stump's was to regain some self-respect. And working for a man who despised her was not the path to emotional validation.
Except . . .
"I accept," she heard herself say.
Five pairs of startled eyes stared at her. Even Brynn looked surprised, and she was the one who'd engineered this whole disaster. "Are you sure, Soph?" Will asked, looking uncharacteristically somber.
Not at all.
"Mr. Wyatt here offered me a great opportunity," she said with a calm she didn't feel. "As my parents so gently pointed out, I'd be a fool not to take it."
She met Gray's eyes as she said this, and the stormy disbelief she read there made her realize exactly why she'd done it.
Revenge.
Lauren Layne
graduated from Santa Clara University with a B.S. in political science that she has yet to put to good use. After dabbling in an e-commerce career in Seattle and Southern California, Layne moved to New York City, where she now writes full-time. She lives with her husband and their plus-size pomeranian in a tiny Manhattan studio.
Fine Lauren at:
Check out what's up for grabs.
Up For Grabs:
10

copies of Only With You
To Enter:
US shipping ONLY.
Please fill out the Rafflecopter form.
Special thanks to Forever Romance for sponsoring this tour-wide giveaway.
a Rafflecopter giveaway