Storms can't last forever…can they?

For five long years, Rae Ryan has lived in a storm over which she has no control. Little by little, everything has been taken away from her—her job, her relationship, her best friend and her home. Plagued by nightmares and a terrible family secret, she carries her scars as much on the inside as she does on the outside.

Hart Booker, another disappointment from her past, returns to Bar Harbor and shelters her from the rain. He reminds Rae that forgiveness is possible, happiness can be found on the other side of darkness, and beauty rests beneath her scars. But a sinister figure lingering in the background seems determined to pull Rae back into a past she's been trying to outrun. Can she survive the storm and become part of the light she so desperately desires? Or is she destined to remain
Pulled Within?

Recommended for mature audiences due to explicit language, sexual abuse, disturbing situations, and drug use.

Purchase: | Amazon | Kindle | B&N |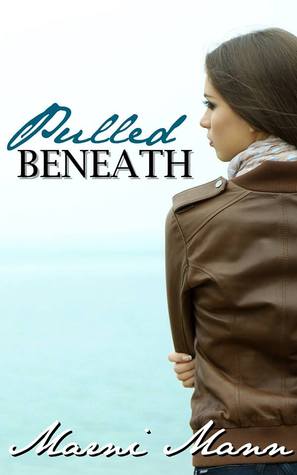 A New Englander at heart,
Marni Mann
, now a Floridian is inspired by the sandy beaches and hot pink sunsets of Sarasota. She taps a mainstream appeal and shakes worldwide taboos, taking her readers on a dark and breathtaking journey. When she's not nose deep in her laptop, she's scouring for chocolate, traveling, reading, or walking her four-legged children.
Find Marni at:
Check out what's up for grabs.
Up For Grabs:
1 Signed copy of Pulled Beneath & Pulled within + $40 Amazon Gift Card
1 Signed copy of Pulled Within + $20 Amazon Gift Card
1 Signed copy of Pulled Within
1 eBook copy of Pulled Within
To Enter:
Please fill out the Rafflecopter form.
Special thanks to Marni Mann & The Novel Tease for sponsoring this tour-wide giveaway.
a Rafflecopter giveaway